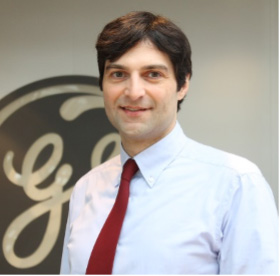 Supervisor for doctoral researchers:
Mentor for doctoral researchers:
Dr. Paolo Vanacore is a professional chartered mechanical engineer (CEng, MIMechE) specialized in the field of aero engine environmental protection with many years of experience in design, development, testing and certification. His expertise derives from working on several civil turbofan and turboprop programs with responsibility of anti-icing systems and engine design and verification for inclement weather operations, such as rain, hail and icing, including high altitude ice crystals and snow. He has been developing advanced multi-physics / multi-phase computational methods and tools to analyze atmospheric threats affecting aero engines, aiming to improve engine design with respect to performance and operational safety. He is a Controlled Title Holder in Inclement Weather Operability at GE Aerospace, based in Munich, Germany.