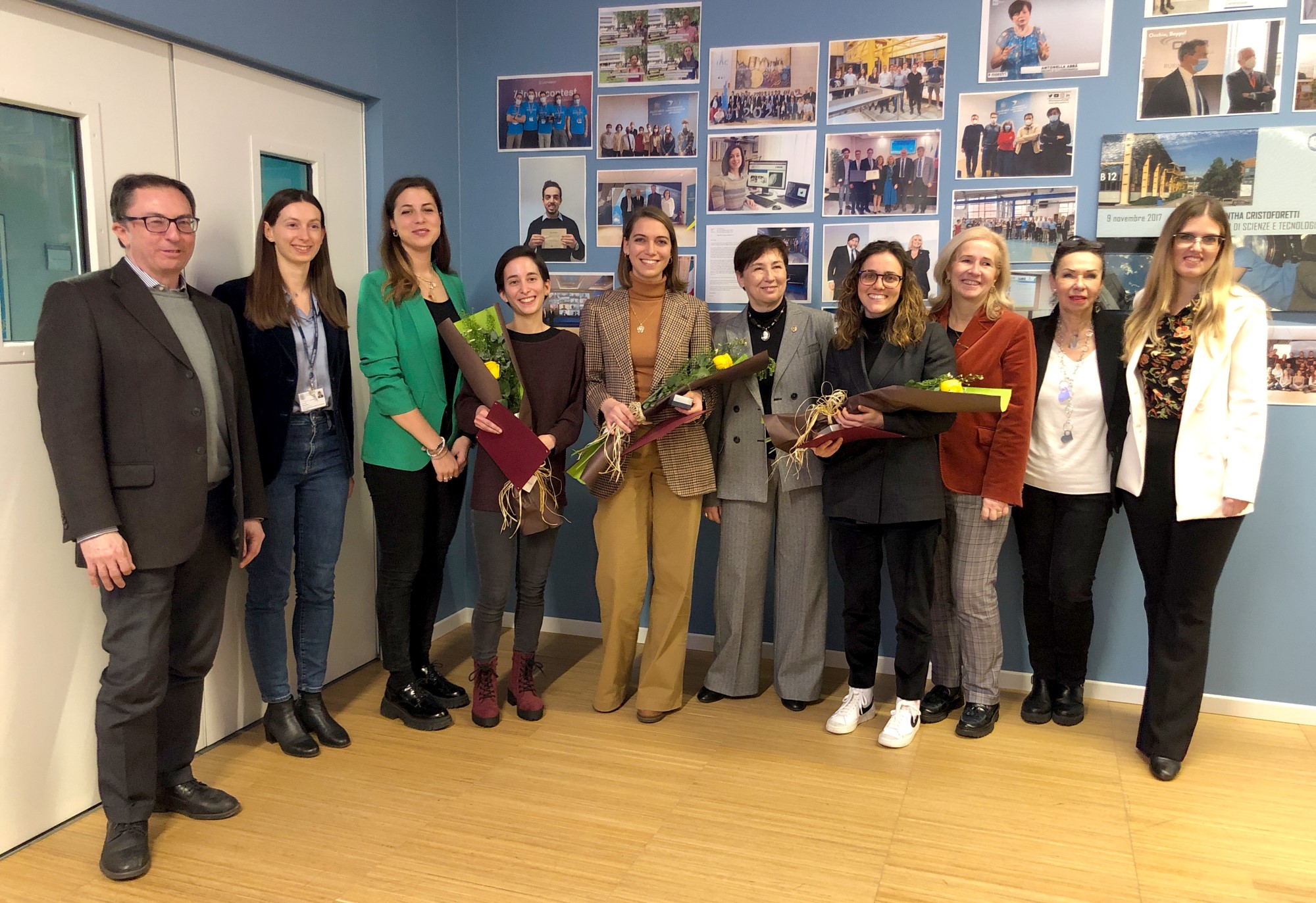 Mariachiara Gallia, our PWG Manager and PhD student in Aerospace Engineering at the Department of Aerospace Sciences and Technologies of the Politecnico di Milano, has been awarded with one of the 30 Amelia Earhart Fellowships provided by Zonta International to support the PhD research of women in all over the world in the field of Space Sciences and Aerospace Engineering Researchers!
The prize ceremony with representative of the Zonta International e-club and Milano Sant'Ambrogio club was carried out at the Department of Aerospace Sciences and Technologies, Politecnico di Milano on January 20th, 2023. Mariachiara has been awarded with the certificate and the Amelia Earhart Fellowship pin, with two other PhD students from Politecnico di Milano that have been awarded with the fellowship in 2021 and 2022, Laura Pernigoni and Eleonora Andreis.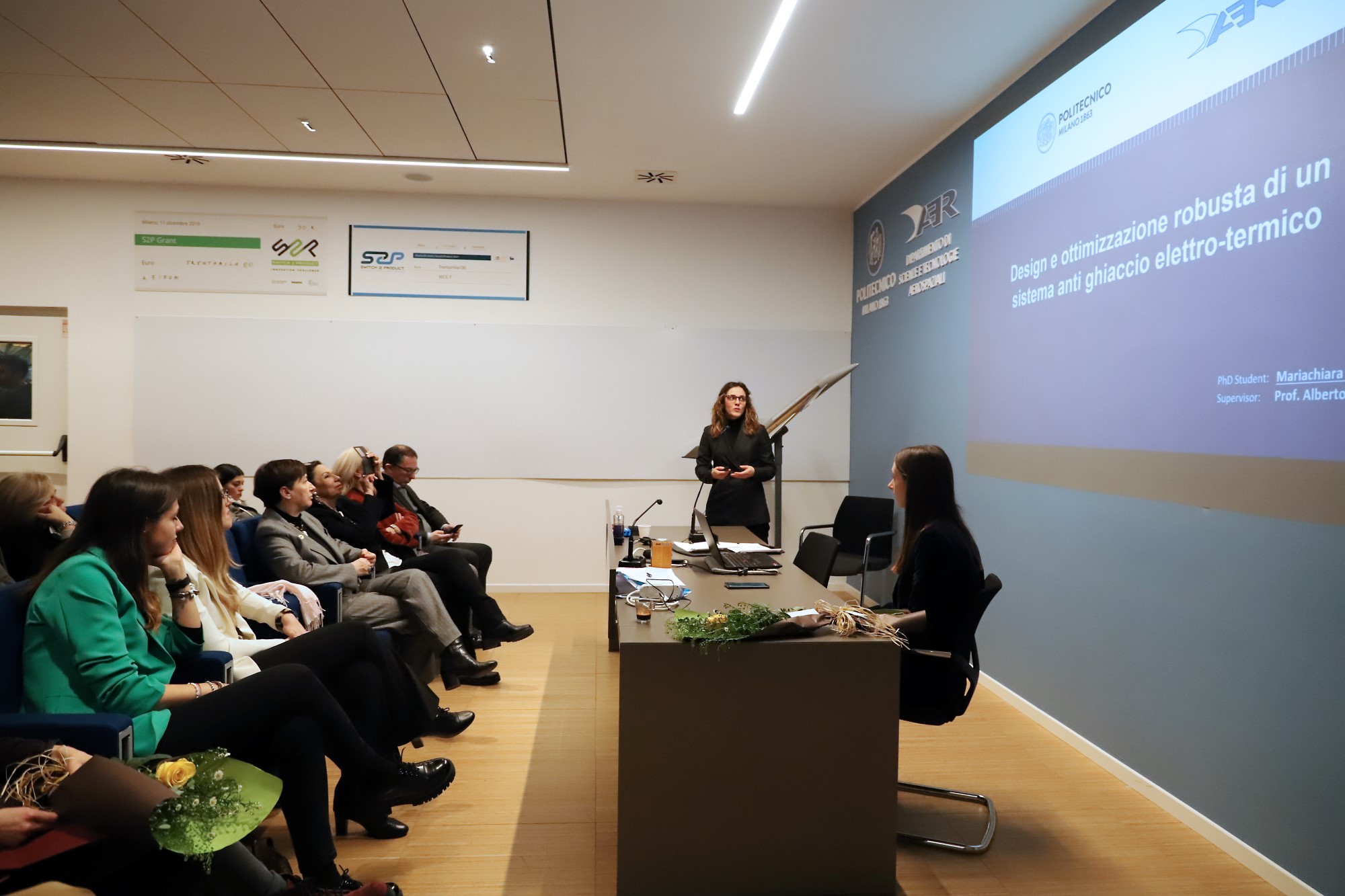 The prestigious fellowship has been established from Zonta International in 1938. Zonta has awarded 1,704 Amelia Earhart Fellowships, totaling more than US$11.3 million, to 1,275 women from 76 countries. The main scope of Zonta International is to stand for woman's right to provide equality, education and an end to child marriage and gender-based violence.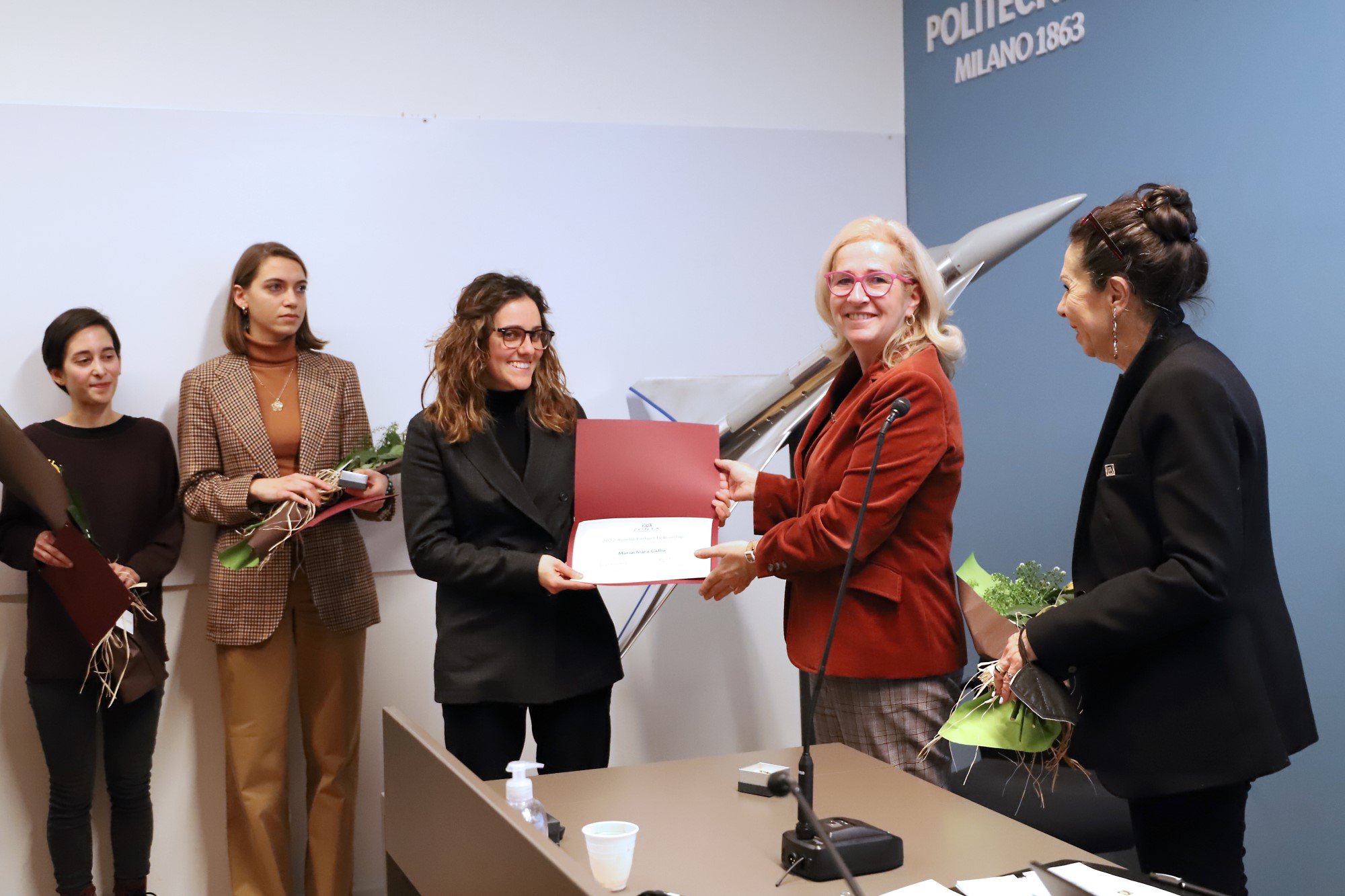 The Amelia Earhart Fellowship is part of Zonta's program to expands opportunities for women and girls in a field which is mainly composed by male professionist.
More informations about the fellowship and the other fellows can be found in the Zonta International website.